which is lead by a fully qualified teacher and experienced support staff
Miss Chloe Fletcher Miss Liz Hilliard
Class Teacher Teaching Assistant

Miss J Skinner Mrs R Kaur
Teaching Assistant (Part time) Teaching Assistant (Part time)

Mrs N Palmer Mrs H Hunt
Lunchtime Support Assistant Lunchtime Support Assistant

My name is Miss Fletcher and I am the new Nursery Class Teacher. I would like to take the opportunity to welcome you and your family to Calverley Parkside and to say how delighted I am to start teaching Oak and Acorn class.

At Calverley Parkside we aim to provide a secure, friendly, stimulating, enjoyable environment where children can learn whilst having fun together, supported by an enthusiastic and professional team of staff, as shown above.

At Calverley Parkside Nursery we offer a broad and balanced Early Years curriculum using the Early Learning Goals as our starting point. This is based on three prime areas of learning, which are interconnected and support development in other areas:
Personal, social and emotional development
Communication and language
Physical development
In addition to these prime areas are 4 specific areas:
Literacy
Mathematics
Understanding the World
Expressive Arts & Design
We aim to develop and enhance this curriculum, offering children as many learning opportunities as possible.
I am looking forward to getting to know both you and your child better over the upcoming weeks.

Please feel free to contact me via email at c.fletcher@calverleyparkside.leeds.sch.uk
Kind regards,
Miss C Fletcher.
On Wednesday the 26th July at 11.30am for Oak Class and 2.30pm for Acorn class, parent's are invited into Nursery to join us for our Nursery Celebration Presentation. Children will be presented a certificate and a small gift. We look forward to seeing you.
Nursery Sports Day will be held on Victoria Park on Tuesday 11th July (for Oak class) and Thursday 13th July (for Acorn class) between the approximate times of 9.30-10.15am.
Parents/carers, you are welcome to come to show your support and cheer everyone on!
If you would like to participate in the parent race, please arrive wearing your trainers!
13th June 2017
Please remember to also check the Weekly Learning Updates page (found on the right hand side).
5th June 2017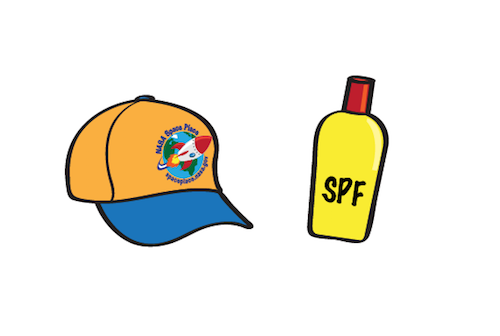 As the warmer weather approaches. Please ensure you apply suncream to children before arriving at Nursery. They will also need a sunhat, a high (preferably 50+) SPF suncream in their bags and a water bottle. Thank you.
On
Wednesday the 10th May
, please can children bring into Nursery
a battery powered toy and a non-electric toy
so we can explore our learning challenge for the week 'Does electricity make toys better?' We will explore the similarities and differences between the toys and share our individual ideas and opinions in regards to the learning challenge.
1st May 2017
On Tuesday 2nd May and Wednesday 3rd May p
lease can children bring in an old pair of socks that they no longer need. We are making juggling balls. Please ensure the socks DO NOT have any holes in! Thank you
Please can children bring their
scooters and helmets
into Nursery on
Wednesday the 26th April 2017
. Children will be participating in a range of outdoor activities in the big school outdoor area as part of our learning challenge this half term 'How do things move?'
We will be focusing on learning about body movements, the way wheels move and push and pull forces!
It's time to get creative! Children - make an Easter bonnet at home to bring into Nursery on Tuesday 18th April . (Acorn Class to bring their Easter Bonnet in on Friday 21st April). Children from big school are going to come into Nursery to judge our Easter bonnets and award the winners with an Easter egg!
We will be having an Easter Bonnet Parade around our outdoor area at 2.50pm on each of these days if you wish to arrive a little earlier to watch.
Good luck everyone :)
Our learning challenge this week is 'What makes a good pet?'... Please can children bring in a photograph and/or a drawing of their pet (alternatively, a friend or family members pet) for show and tell on Wednesday 8th March.
We are celebrating World Book Day on
WEDNESDAY 1ST MARCH
(the rest of school on the 2nd).
Please can children come to school dressed as a character from a book and bring the book which has their character in into school? Please ensure your child's name is written on the first page. Children will have the opportunity to re-read their book, so it will be useful if the children have been read the story previously.
On this day, we will have the opportunity to 'Shake, Rattle and Boogie' a story to life with Kimberley. The story we are focusing on is Walking through the Jungle by Julie Lacome. The aim of Shake Rattle and Boogie is to improve children's gross motor skills & musicality in an interactive and fun way. Kimberley will place a focus on animals as a 'wow' introduction to our topic 'Who are the famous animals in my books?'. Photographs and video's will be uploaded on to https://earwig.uk.com/.
For more information about Shake Rattle and Boogie please visit Kimberley's page:
https://en-gb.facebook.com/shakerattleandboogie/
23rd January 2017
This week in Nursery our learning challenge is 'Can you make a sound instrument?' To meet this challenge all children will make their own musical instrument.
Please could you send your child into Nursery with either a kitchen roll cardboard tube or a plastic bottle.
Any other resources to make a particular type of instrument will be welcomed - please note, we are encouraging children to make their instrument as independently as possible.
S
h
a
k
e
R
a
t
t
l
e
a
n
d
B
o
o
g
i
e
Our topic over the next half term is 'What makes a sound?' as part of this topic we will be learning about the sounds our bodies and voices make.
Kimberley Raja has very kindly offered a very reasonably priced 'Shake, Rattle and Boogie' session with both Oak and Acorn class on Wednesday 11th January. The aim of Shake Rattle and Boogie is to improve children's gross motor skills & musicality in an interactive and fun way. Kimberley will place a focus on body percussion as a 'wow' introduction to our topic. Photographs and video's will be uploaded on to https://earwig.uk.com/.
For more information about Shake Rattle and Boogie please visit Kimberley's page:
https://en-gb.facebook.com/shakerattleandboogie/
Early this morning Miss Godfrey was setting up the classroom when she heard a noise. She went outside with the iPad to find out what it was.... She couldn't believe her eyes! The children thoroughly enjoyed finding out about this magical experience. Santa had dropped a snowy, glittery letter from his sleigh. In the letter it said that he hopes to hear us all singing the nativity songs all the way from the North Pole! Children then chose to spend the morning singing Christmas songs and playing jingle bells in hope Santa would pay us another visit! See your children's reaction to this by watching the video's on Earwig.
Press play to see Miss Godfrey's Santa sighting evidence!
Now it's almost December we are beginning our festive activities! We have started rehearsing the songs in our Christmas Nativity 'Whoops-a-Daisy Angel'. It's a delightful story of a disorganised but lovable angel who is chosen to show the way to Bethlehem.
We hope to see you on Wednesday 14th December at 11.20am

(FOR OAK CLASS)

and 12.30pm

(FOR ACORN CLASS).
Also, If you wish to help on the 14th December with our Christmas party and Nativity preparations, a parent helper list will be displayed in the Nursery entrance over the next week or two.
Next week the whole school is taking part in a 'Being a Speaker' Challenge Day. In Oak and Acorn class we will participate in this event on Wednesday 23rd November through a 'Show and Tell' approach. All children will have opportunities to be a speaker by bringing in an interesting object, toy or something they're proud of from home. During circle time children will show and tell their special item individually.
On Wednesday 16th November children will be required to wear as many
S
P
O
T
T
Y
items of clothing as possible
for Children in Need. Please bring a £1 donation for this charity event.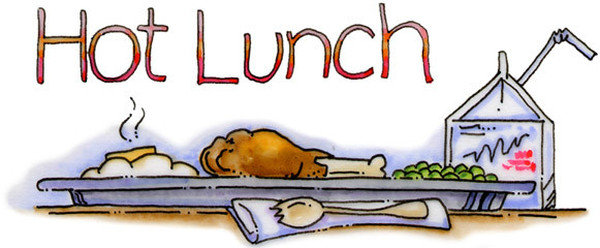 We are considering providing a school meal for children who attend Nursery. School menus have been designed to provide balanced, delicious and healthy choices for your child. Please see copies of our menus for this half term in the Nursery entrance.

There will be a charge of £2.35 per meal which is the same cost in main school.

If you are interested in your child having a hot school meal, please either contact Miss Godfrey via email or tick next to your childs name in the Nursery entrance.

If you have any other queries in regards to school lunches please contact the school office.

Thanks
I am looking forward to meeting with you on the parents evenings week commencing 7th November 2016. You will have received an email and/or text message to sign up for a 10 minute teacher-parent meeting slot during this week. If you haven't received a notification to sign up for a meeting please contact the school office ASAP and they will be able to arrange a convenient day and time for you.
During this meeting, you will have the opportunity to discuss how your child has settled in to Oak or Acorn class. We will also have a quick look at the mini-report handed to you before half term where we will discuss attainment and next steps. Your children's learning journey books will also be available for you to have a look at.
Parents/carers,
Please check your emails and accept the invitation to register as a parent for Earwig Acedemic. Photographs of your children are uploaded onto Earwig regularly. Alteratively to checking your emails, please visit www.earwigacademic.com to register. Any problems with registering please contact Earwig directly on either 0333 6666 166 or
info@earwigacademic.com
Parents/carers,
You are invited to come in to Nursery on
Wednesday 2nd November
for one hour between
9am-10am for Oak Class
and
12.30pm-1.30pm for Acorn Class.
On this day, we would like you to create a piece of artwork with your children, whether it be through junk modelling, painting or drawing. This piece of artwork will reflect a Nursery Rhyme i.e. you may try make humpty dumpty or twinkle twinkle little star.
We will then share the creations at the end of the session and have a sing along!
Practise some Nursery rhymes over half term in preparation for the event!
We hope you can make it!
Parents/carers
,
Our topic over the next half term is 'How many nursery rhymes do I know?'
As part of our topic we will be taking part in World Nursery Rhyme Week, from the 7
th
-11
th
November. I have been in contact with Music Bugs who are the sponsors of World Nursery Rhyme Week and they have offered to do a 'Music and Nursery Rhyme Workshop' with Oak and Acorn class on the 7
th
and 9
th
of November 2016.
We are politely asking for a voluntary £2 donation to fund this fantastic opportunity. Please return money before Friday 4th November 2016 so the visit can be confirmed.
For more information about World Nursery Rhyme Week and Music Bugs please visit:
http://www.musicbugs.co.uk/world-nursery-rhyme-week/
19th October 2016
Monster Points!
This week I have introduced an electronic rewards system 'Class Dojo'. Children receive monster points for desirable behaviours such as following the carpet rules, helping to tidy up and being a kind friend. The points are added up throughout the day to individuals and to the whole class. One point is removed for making a bad choice such as using unkind hands, saying unkind words or choosing not to listen. The first child to reach ten monster points recieves a certificate and special treat from the monster bag. The monster points are then reset and the process begins again!
Children are required to wear their favourite pyjama's for our
P
y
j
a
m
a
P
a
r
t
y
on Wednesday 19th November 2016
.
The day will be filled with fun activities, games and a pyjama disco.
All children have received a sponsorship form, please return any sponsors on or before Wednesday 19th November. We are supporting 'The Sick Children's Trust' the money raised is going towards a great cause. It will support families in the UK with sick children in hospital.
6th September 2016
Starting a school Nursery is an exciting and perhaps anxious time for both parents and children.
Our paramount aim is to create a welcoming, caring and stimulating environment. We work cooperatively with parents to ensure children can make the initial step from home to school. Furthermore, we promote a strong parent partnership throughout the year to ensure children are well supported in their learning and development.
We want all of our children to feel secure, safe and to develop lively and enquiring minds thus developing the skill of experimentation and investigation.

Miss Hilliard and I are thoroughly looking forward to meeting you and your children on the homevisits over the upcoming week. During the homevisit, you will have the opportunity to voice any concerns and ask any questions. You will also recieve a 'this is me' and a parental input sheet- please return these on the first day of your child starting Nursery.
Related Pages...